Line 25:
Line 25:
 

<gallery>

 

<gallery>

 

maxresdefault.jpg|Ex-Creature and vigilante, [[Gassy Mexican|BatMax]].

 

maxresdefault.jpg|Ex-Creature and vigilante, [[Gassy Mexican|BatMax]].

−

BatKoots.jpg|[[Kootra|BatKoots]]

+

BatKoots.jpg|[[Kootra|BatKoots]]

−

BM_3duoCcAAmNDt.jpg|[[ZeRoyalViking|BatZe]], or as he called it, "Street Batman."

+

BM_3duoCcAAmNDt.jpg|[[ZeRoyalViking|BatZe]], or as he called , "Street Batman."

 

</gallery>

 

</gallery>

 
 
---
Revision as of 17:01, 18 June 2013
BatDanz is the superhero alter-ego of Danz.
History
BatDanz has appeared in videos such as a campaign video during the Creature Carl Campaign and has even had a whole week dedicated to him on Danz's channel prior to the release of Batman: Arkham City.
The original BatDanz mask was a replica from the 1989 movie, Batman and was given away by Danz to a random fan during the 24-Hour Livestream. Danz had already ordered a new mask at that point, the current one which is a replica of the one from The Dark Knight.
Trivia
The mask has been worn by Gassy and Kootra, prompting the others to call them BatMax and BatKoots, respectively.
During "BatDanz Week", Danz wore the mask around his town while driving with his siblings. When asked by a YouTuber whether or not he had been noticed by others for wearing the mask, Danz replied that he "nearly caused an accident".
BatDanz's favorite hobby is "chotchkeys", which is like collecting chotchkeys except with your fists.
He uses BatFuel or rocket fuel for his Batmobile.
He consistently abuses Alfred, his butler, even though he is old and can barely take a punch. BatDanz also thoroughly enjoys Alfred's homemade cherry turnovers, which apparently "taste like justice."
He recently was fooled by the Joker, causing him to put on weight and for others to call him "Fatman."
Gallery
Danz
Others
Videos
left|250px|BatDanz campaigns for Creature Carl as King of the Web 250px|right|BatDanz gets revenge on the Riddler left|250px|BatDanz Vlog - Bloopersright|250px|BatDanz Vlog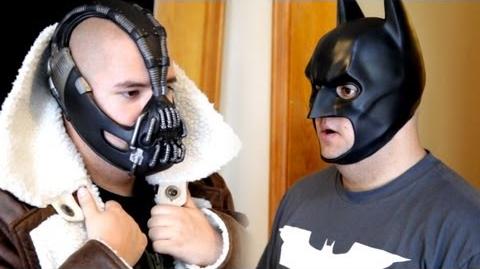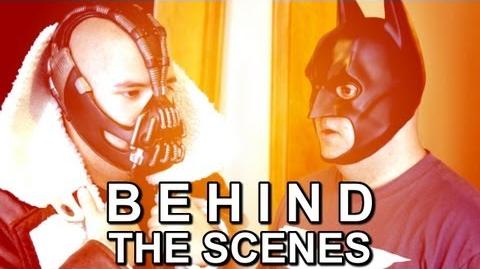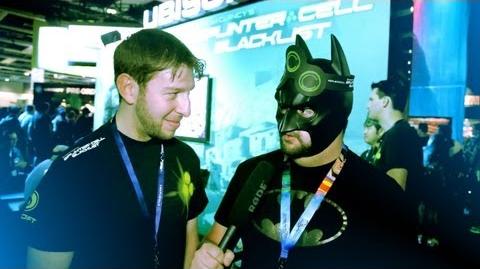 Community content is available under
CC-BY-SA
unless otherwise noted.