Creature Carl
 is the "mascot" for the
Creatures
.
Kootra
said that
"He is THE Creature, and is classified as a sloth/rabbit thing with a big bushy tail."
King of The Web
Creature Carl competed in the King of Web Competition, a competition where the person with the most votes gets a prize of $7,500. The Creatures planned to put the money they would win towards getting a better server, going to events and helping to start up their company.
As of the December 1st, 2011, Creature Carl was named King of the Web with an amazing 850,000+ votes.
Trivia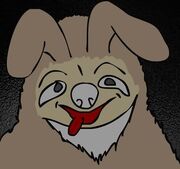 Kootra frequently used the original Creature Carl drawing as his picture. Some thought that this is his character icon.
Creature Carl had his own plush toy. During their first panel during RTX 2013, the plush toy was revealed, though Nova stated it was still a prototype and getting ready to be mass produced. As of January 14th, 2014 there were 495 Creature Carl Plushies available on the website. They have all since been sold out and discontinued.
During their Minecon panel, the Creatures held a raffle for the attendees who went to their panel on that day, and a select few lucky winners went home with a Creature Carl plushie.
In an episode of Creature Talk, it was confirmed that Creature Carl was a boy.
James drew the first picture of Creature Carl, based on Kootra's ideas.
Campaign Videos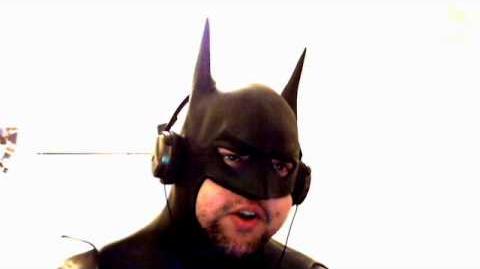 Community content is available under
CC-BY-SA
unless otherwise noted.