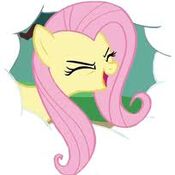 Cynthia (also known as Cynthiaa or Cynthiaraa) is a community member and friend of The Creatures, she is known to be Immortal's wife in Wifey-Craft. She has also had a conversation with Sp00n in one of the Minecraft Creature Server videos, where she was the target of one of Sp00n's "are you a girl?" interrogations.
Bio
Cynthia was ImmortalHD's wife in the series, Wifey-Craft. While being on Minecraft Marriage she dressed as a pikachu, then later ´evolved` into Raichu. It has been joked that Sp00n had dated Cynthia, seeing as Nova once said on his Twitter that Cynthia was visiting him IRL, claiming it was a "date".
Somewhere in 2016/2017, she shut down her twitter and youtube.
Links
Community content is available under
CC-BY-SA
unless otherwise noted.