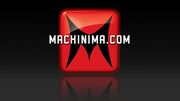 Machinima is a network that works with games and other YouTubers. They have worked with many YouTube groups including the Creatures. The Creature where all partnered with Machinima until 2013 when Nova left the Network. As of December 2015 only Sp00n is partnered with the Network.
History
[
]
When Machinima Respawn came out, when they didn't have a submission system, they picked popular channels, like Kootra's and Nova's. This made the Creatures more popular in the gaming part of YouTube. Nova had a series on it, The Kiddy Corner. When Machinima Realm came out, Sly made a series on it and Nova was trying to get a series on it. Machinima (the main channel) has posted some of the Creatures' machinimas (a film-like video in a game).
Nova left Machinima in late 2013 and moved on to RPM (now known as MakerGen). Kootra and Sly soon followed, bringing the Creature Hub with them. Seamus later joined Polaris to escape some of Machinima's new features. Dex joined when he made his new channel, and Dan also moved on from Machinima. Immortal was the last of the Office Creatures to leave machima.
Triva
[
]
Nova (jokingly) used to threaten the other Creatures on a daily basis with reporting them to Machinima for various, random reasons.
Machinima is a constant topic of ridicule among the Creatures mostly by Nova who express a large amount of hate for the network since leaving.
Even though Dex left Machinima, both him and Immortal were still main cast on the Sanity Not Included animated special.
All the current office Creatures are partnered with MakerGen or Polaris.
Ze is the most recent Creature to leave Machinima. As of December 2015, Ze isn't partnered with any network.
Sp00n is the only Creature left in Machinima.