Music is basically my life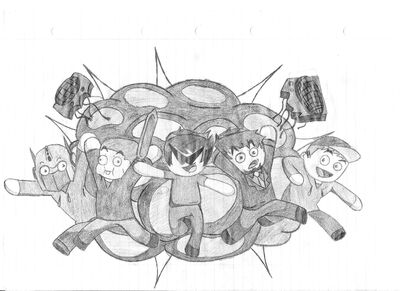 Stuck In Your Radio:
I personally know some of the band
(CJ,John and Devin) and have to say they are great people and great musicians. I dont know how many
people will even read this so if you are..HI!
I have drawn things for the band and they have seen them which is awesome! Any questions about the band please just ask. I can give you info but I wont give away any of their future things aka music vids, songs etc. That sort of stuff is just for us to know and prepare for you guys to hear. But shoot me a message and i will most likely reply! I wont bite, I am nice, funny and honestly...me and Eddie aka Slyfox are quite similar personality wise. Both like gaming, music, photography and just entertaining! We have talked to each other and get along well :)
~xXBoomBeatsXx
Community content is available under
CC-BY-SA
unless otherwise noted.